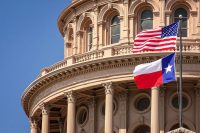 Office Locations
595 Orleans Street, Suite 1130, Beaumont, TX 77701
Fee Information
Free Consultation
595 Orleans Street, Suite 1130, Beaumont, TX 77701
Law Firm / Lawyer Profile
When you're facing legal issues, you need a lawyer that cares about your case and can get you the results you deserve.
Whether you've been seriously injured due to someone else's neglect, are going through a painful divorce, or need legal help with your estate planning, William Wilkerson will fight for you.
William Marcus Wilkerson Attorney at Law in Beaumont understands you're an individual who's in a sticky situation. He's dedicated to aggressively representing your best interests in court. Besides criminal defense, he also tackles cases pertaining to family, estate and property law.
Get in touch with William Marcus Wilkerson Attorney at Law in Texas as soon as possible. We serve Beaumont and the surrounding counties.
Practice Areas
Criminal Defense
DUI / DWI
Divorce
Estate Planning
Family Law
Personal Injury
Probate