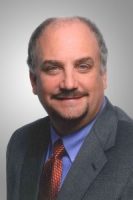 Office Locations
500 S 16th Fort Smith, Arkansas, 72901
500 S 16th Fort Smith, Arkansas, 72901
Law Firm / Lawyer Profile
Milligan Law Offices serves individuals, families and businesses in the Fort Smith, Arkansas area. Attorney Phillip J. Milligan has been practicing in Arkansas for over 25 years, and he is ready to put his expertise to work for you.
When you are in need of legal assistance, whether it is a behind-the-scenes matter such as drafting a contract, or representation from beginning to end of a complex case all the way through trial, you need to know that you are in good hands, that no detail will be missed and that you will receive the personal attention you need and deserve every step of the way.
Please do not hesitate to call and learn more about what we can do for you.
Practice Areas
Car Accident
Criminal Defense
DUI / DWI
Divorce
Estate Planning
Family Law
Medical Malpractice
Personal Injury
Truck Accident
Wrongful Death